Precision Patient research
Your health monitoring should happen more than just 4 times a year
Go to Mobile Research App
Mobile Research App
YOU are the key to power Patient research … to unlock the understanding of the disease. Just like fitBit and others empower fitness tracking through monitoring activity we will empower Patient driven Research.
Go to Biometrics and Telemetry
Biometrics and Telemetry
Measuring force, stamina ,range of motion , movement analysis, gait & balance, dexterity, respiratory, voice patterns and general health. Tracking and understanding the complexities of ALS progression needs to reach beyond current subjective measurements of the past decades
Go to Medications and Trials
Medications and Trials
Not only prescription and clinical trial participation , but a complete approach to modern and holistic treatment tracking. We believe there are many factors beneficial to those in our pALS community, there is no single answer to this complex problem
Go to Clinical & Support teams
Clinical & Support teams
Beyond pure research. There are many people involved in your well-being. Your care team is a collection of people, you can decide exactly what information and if/when you want to share it with your support members.
About ALS
Why we believe YOU are the key to new discoveries
Every journey is unique there is no single path for ALS
This is the story we hear from all the doctors when we ask ... What does this diagnosis mean for me ? We feel helpless as we begin this new journey. The ALSNeverSurrender.org foundation plans to put an end to that feeling. By empowering every patient possible to not only play an active role in monitoring their own progression but also to ensure that each unique journey is tracked for current and future researchers to help unlock the mystery.
Only in a few small cases ... typically less than 10%

80% ... yup that is what they tell us all in the beginning

Someone new is diagnosed .. and someone else will die

We hope that we can change the face of ALS research and get every patient to participate ... instead of only a handful that typically are involved with the clinical trial process.
Our TEAM - Supporting YOU
These are the people that have donated their time and expertise to guide and advise the foundation
Steph Courdin
Patient Advocacy Director & pALS
Lead analyst in the feature/function design of the mobile research app .. Steph knows 1st hand what this battle is about. Diagnosed in 2013 with ALS while working for the Apple's premiere Mobile Data analytics partner Roambi – The 1st company on the iPhone in 2008 and the iPad in 2010 offering rich interactive data intelligence.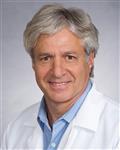 Dr. John Ravits MD
Clinical Neuroscience UCSD
A graduate of Yale University, earned his MD from the Mayo Clinic School of Medicine, completed internship and residency in neurology at UC San Diego. Currently participates with many of the national and international neuromuscular associations
Daniel Linesman Phd
Research Advisor
Associate Professor of Biological Sciences at Denver University. 2000 PhD, Pharmacology – University of Michigan – Ann Arbor, MI 2000-2005 Postdoctoral Fellow/Assistant Research Scientist – Denver Veterans Affairs Medical Center – Denver, CO
Catherine Printz – PT, DPT, NCS
Neuro PT Advisor
Dr. Printz specializes in neurological and oncological physical therapy. Working in a variety of settings, most recently within both inpatient and outpatient services at UC San Diego. A board-certified neurologic specialist by American Physical Therapy Association
Chuck Rossi
Operations Advisor
With a long history in software development and cloud operations including companies such as Facebook and Google. Recently an advisor on the Presidential Technology review committee.
Chris Tyler
Analytics Repository Advisor
Chris comes to us from a rich background in Analytics, most recently an OEM Advisor at IBM Analytics guiding other software companies down the path of integrated solutions.
Yvette Francino
Lead Writer – ALS Journeys
A graduate of Regis she joins us as our lead writer for our ALSJourney stories. An active fundraiser and advocate for ALS with an extensive background in writing and a Agile management training in hi-tech for companies such as McKesson and Sun Micro
Brett Callaghan
Mobile App Advisor
Brett brings to us his expertise as Senior Architect from the vastly successful mobile analytics app company Roambi a premiere Apple development company featured on many of Apples own renowned product launch events.
Dan Flynn
Mobile App Advisor
Veteran software engineer, Dan brings to us his many years in iOS mobile app development … and his leadership as a skilled sailor and 1st mate .. he will keep us on course and returned to safe harbors.
The brain child at EyeCue Labs , Rick brings to us many talents from product management to web design and social media integration.
Don Bell
Fundraiser Advocate
Covering the Rocky Mtn Region , a former 20y+ veteran of enterprise software sales, and skilled craftsman specializing in venetian plaster.
Michael DiSilvio
Fundraiser Advocate
Covering the New England Area out of Boston – Michael brings 16y+ in enterprise software sales
Matt Codling
Fundraiser Advocate
Covering Southern California , Matt brings 10y+ in enterprise software sales , currently with Apple.
ALS Journeys
real stories of courage in the face of adversity

"I consider myself the luckiest man on the face of the earth," said Lou Gehrig in his famous speech 77 years ago. It's a rare person who would call themselves "lucky" when living with ALS, a degenerative fatal disease, but Lou Gehrig recognized that he was loved, and for that, he felt lucky. Lou Gehrig Read more about Scott Marble – Fighting ALS[…]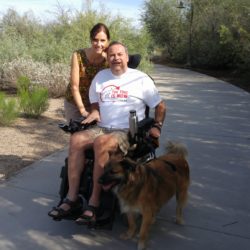 ALS Journeys Doug Clough and his family share their story and perspective Although all pALS face daily / weekly changes and challenges , a positive outlook ensures Doug continues to enjoy life & family #ALSNeverSurrender. Thanks for letting us share your journey .. we all hope it will be a long one. Special thanks to Read more about Story – Doug Clough[…]

Full story coming soon .. Thanks to our new contributing writer Yvette !!
Previous
Next
Join the campaign
help us spread the message