PRECISION PATIENT RESEARCH
Your health monitoring should happen more than just four times a year
The ALS iNVOLVE App will let you track changes on a daily, weekly, monthly basis through a series of short, simple activities
MOBILE RESEARCH APP
YOU are the key to power Patient research … to unlock the understanding of the disease. Just like fitBit and others empower fitness tracking through monitoring activity we will empower Patient driven Research.
BIOMETRICS AND TELEMETRY
Measuring force, stamina, range of motion, movement analysis, gait and balance, dexterity, respiratory, voice patterns and general health. Tracking and understanding the complexities of ALS progression needs to reach beyond current subjective measurements of the past decades
MEDICATIONS AND TRIALS
Not only prescription and clinical trial participation , but a complete approach to modern and holistic treatment tracking. We believe there are many factors beneficial to those in our pALS community, there is no single answer to this complex problem
CLINICAL & SUPPORT TEAMS
Beyond pure research. There are many people involved in your well-being. Your care team is a collection of people, you can decide exactly what information and if/when you want to share it with your support members.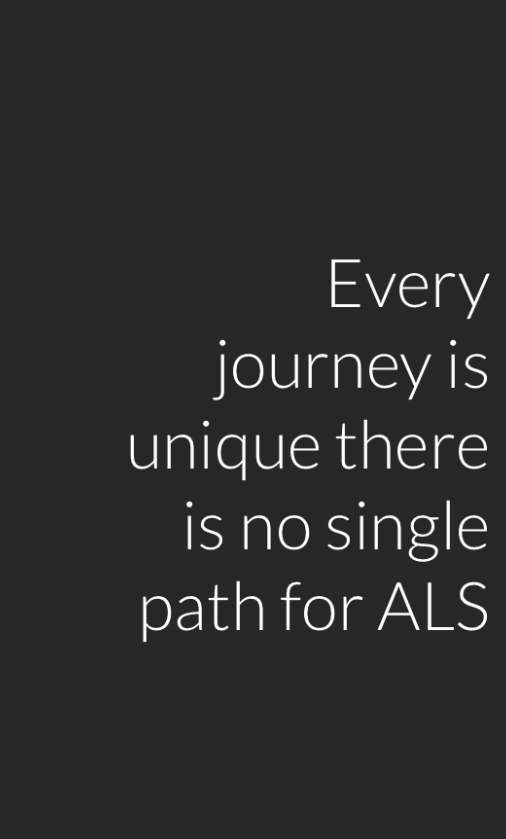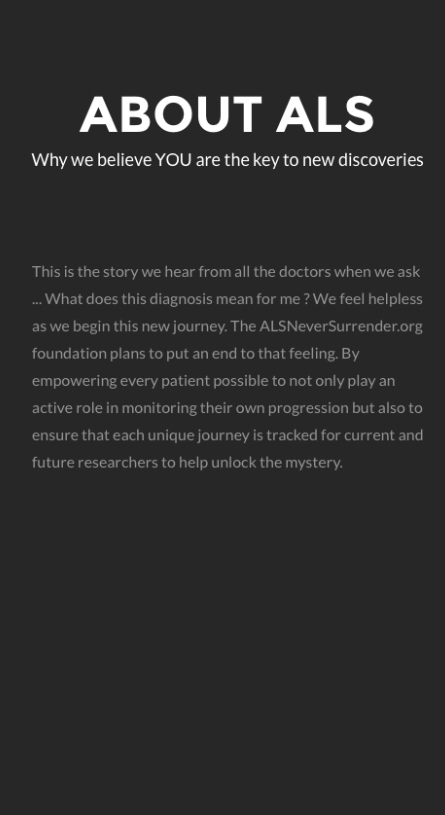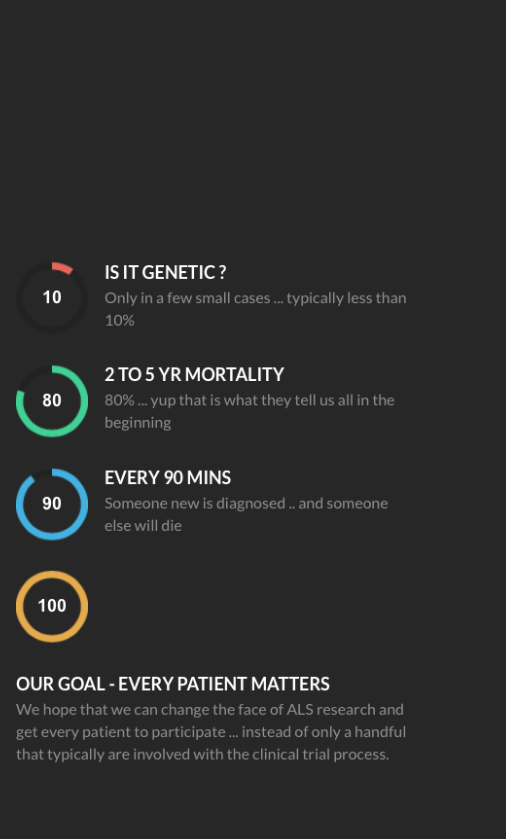 OUR TEAM
Our dedicated group of advisors from the top Universities, Medical Centers and Technology Companies